When it comes to looking your best on your wedding day, there is no alternative to a perfectly cut bespoke suit.
MORNING SUITS AND BLACK TIE
Morning suits for wedding attire once seemed traditional but the chance to really dress up have been few and far between in recent years. The morning suit and dinner suit are the ultimate formal wedding attire and have become one of the season's popular wedding dress codes.
The morning suit consists of a fitted coat, trouser and waistcoat with white shirt. The cut is vital in ensuring the suit looks incredible. The jacket should fit snuggly across the shoulders and the tails must drape correctly. The trousers are usually a subtle stripe or plain grey and the vest is single or more traditionally double breasted in charcoal or cream. There are many colour variations available to suit your wedding theme and personal style.
A perfectly tailored dinner suit with satin lapel and trim will steal the show. This can be worn with a vest and traditional dinner shirt with Marcella trim, complimented with a bow tie and patent leather or shiny black shoes. White or velvet jackets can also offer a dapper alternative.
lounge suits
This is a classic 2 – 3 piece suit usually in plain navy or charcoal. A subtle way of adding interest to this look is by choosing a contrasting jacquard cloth tie and waistcoat. The waistcoat will allow you to look smart when you take your jacket off. The lounge suit can be as dressy or casual as you desire. Choosing a matte cloth will absorb the light rather than reflect it, this will look fabulous in photographs.
summer beach weddings
Casual wedding attire lends itself to more casual styling in lighter tones with softer construction. Linens, cottons, Seersucker and Summer wools all come into play. This look can be paired with a casual shoe such as a loafer or the barefoot beach wedding. Linen tends to crush easily so a silk or wool linen blend will help overcome this.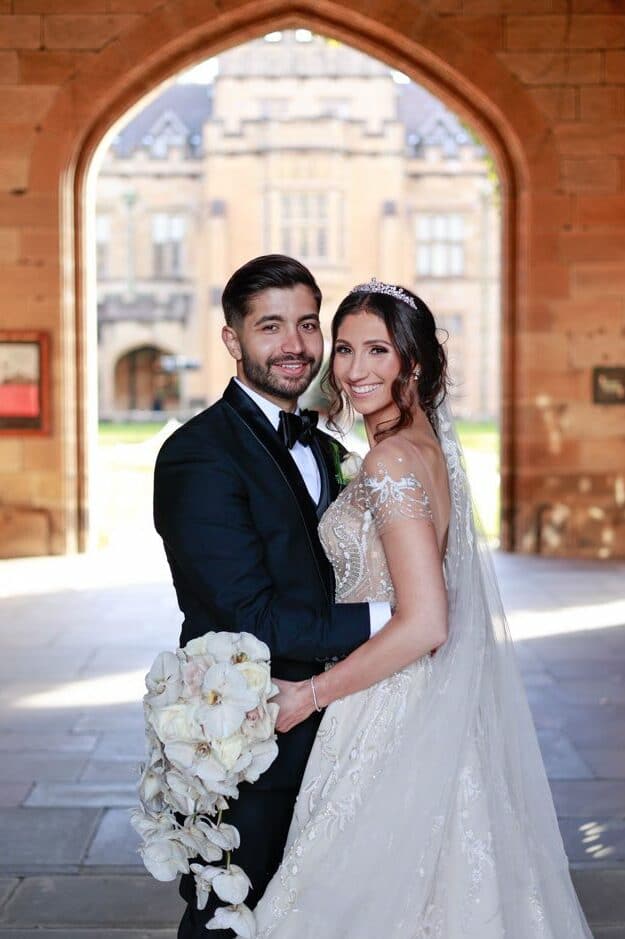 Click on images to view larger size