Steel and May offer bespoke suits expertly crafted to your style & occasion. Our tailor made suits and jackets are handmade in Australia from the finest quality fabrics and are tailored to fit the body perfectly for comfort and longevity.
Bespoke suits
A bespoke suit can be whatever you desire. Clients choose from either single breasted one, two or three button or double breasted jackets. Extra trousers are a popular choice to prolong the life of the suit.
Styling options for suits include handmade open button holes on jackets cuffs, adjustable button side tabs on trousers, different lapel widths, additional pockets such as phone pockets, hand stitching on the lapels, side or centre vents and additional ticket pockets on jackets. A full canvas jacket is also available to prolong the life of the suit.
We serve a diverse range of clients from the business, legal, sporting, racing and political arenas and also have extensive experience outfitting and styling wedding parties.
Click here to learn more about our cloth and fabric options.
---
Our Pricing
Our suits, jackets and shirts are hand made in Australia within 4-6 weeks.
Bespoke Suits from $1650 AUD
Bespoke Jackets from $1100 AUD
Bespoke Trousers from $480 AUD
Dinner Suit from $1700 AUD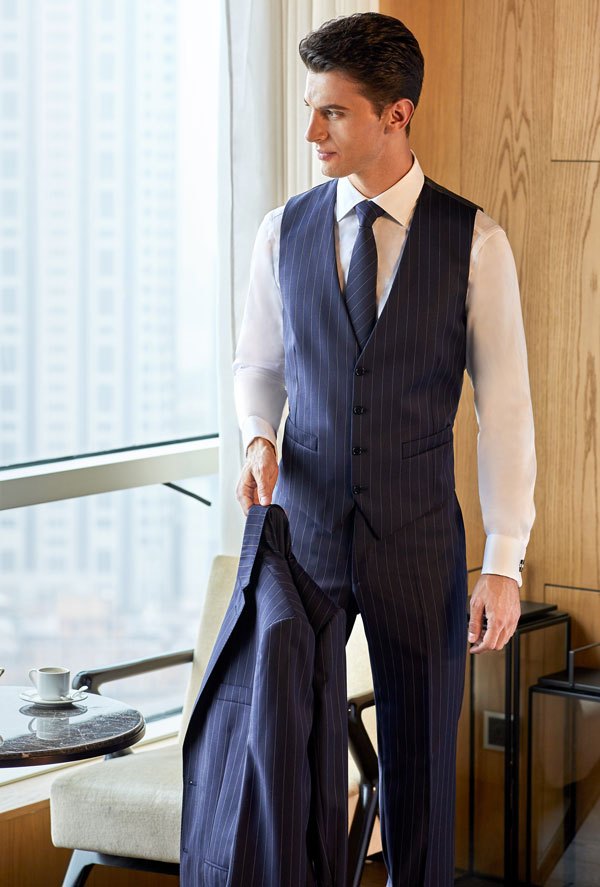 "The definition of the word bespoke comes from bespoken – giving the characteristic of choice.
This in tailoring terms means to design clothing from a blank canvas,
the client adding his own individual choice of styling to those of the skilled cutter."
HENRY POOLE, SAVILE ROW